Some kind words from our 125+ Sacramento tennis players
(64,925 + nationwide)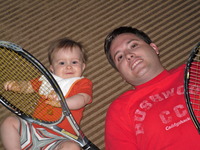 Member Since 05/06/11
I just signed up for the Partner Program on Sunday 5/8 and by Monday 5/9 I was contacted by another member and we played a match on Tuesday.
Member Since 03/23/12
The league is really attracting some good players! I have learned a lot about myself and my game. You are running an excellent organization and I will continue to spread the good word.
J. Morstein
TennisBaltimore