Some kind words from our 125+ Sacramento tennis players
(65,325 + nationwide)
Member Since 06/15/12
This league is great! I have played more tennis than any other year. Some weeks I have played 6 matches in a week and 2 matches in one day.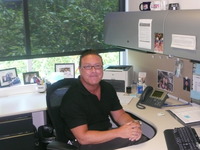 Member Since 04/11/11
TennisOC is fantastic. I have played members with a wide variety of styles. TennisOC is great for anyone who loves the game!